At One to One Estates we only offer the highest quality accommodation. This philosophy always attracts the best possible private and company funded tenants. This ensures a win, win situation for both Landlord and Tenant at all times.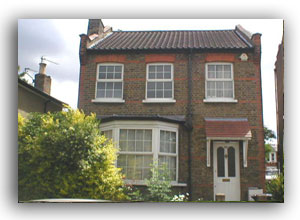 North London is a great place to live and we welcome you to London's most trendy area. As we indicate on our Home Page you have decided to join a vibrant community with all the amenities this modern city has to offer. Your decision to locate in North London was a good one.

Our extensive property portfolio offers something for everyone. We make sure that the terms and conditions of the tenancy agreement are always comprehensively and clearly defined in the tenancy agreement.

One to One Estates always give a prospect the very best advice together with an accompanied viewing.

You will always be treated with the utmost courtesy by the One to One expertly trained and qualified staff.

We guide you through the letting process and make sure that you are aware of the latest safety standards and compliance.

One of the more recent innovations we have added is our relocation service. We are proud to offer this facility and it includes the registration and relocation of clients from all over the world.

One to One Estates are committed to Customer Service.
NOTICE OF FEES TO TENANTS :
BEFORE YOU MOVE IN:
Administration fees: £150 (inc VAT) per tenant for referencing, preparing agreement, taking initial deposit ,balance of payment, credit checks and any other relevant information to assess affordability
DURING YOUR TENANCY:
Amendment Fee: £250 (inc VAT)
Contract negotiation, amending terms and updating your tenancy agreement during your tenancy
Renewal Fee: £120 (Inc VAT)
Contract negotiation, amending and updating terms and arranging a further tenancy and agreement
ENDING YOUR TENANCY:
Check out Fee: £50 (inc VAT) Attending the property to undertake an updated Schedule of Condition based on the original inventory and negotiating the repayment of the security deposit's.